Dr. Donna Klucharich
If you are from Florence SC or the Pee Dee region, you probably know Dr. Donna as:
1) the Chiropractor with the funny last name
2) the Chiropractor with the dog. (German Shepard)
3) the Chiropractor with the 2 kids
If you have seen one or more of her TV commercials then the above statements probably ring a bell…..
Dr. Donna Klucharich (Yauneridge) is a graduate of Sherman Chiropractic College in SpartanburgSC. She has practiced Chiropractic in both Pennsylvania and the Pee Dee region of South Carolina. After much success in Bennettsville, Darlington and surrounding areas, she opened her own practice in Florence SC in 1998.
As a teenager she was quite athletic, and played various high school sports, while often competing in regional and state events. Her interest for better health and natural healing, coupled by her desire to help others were instrumental in her desire to go to Chiropractic College immediately after high school.
Her passion for the natural healing is second only to her family and faith in Jesus Christ. She is married to Lou Klucharich and has 2 wonderful kids Ashley Grace and Caleb Paul. She not only teaches and practices "The Natural Way to Good Health" at her office, but also lives by those standards at home as a wife and caregiver. She has educated herself in proper nutrition, diet and natural remedies and lives by the same principles. Patients that are interested in more "natural" avenues to get well and stay well find her knowledge and experience most valuable.
As a mom she has fond memories of her pregnancies, as her body thrived with new life. She continued to adjust patient's right up to and including the day that she delivered both of her kids. She was able to give birth to her children completely natural and did not require any medications (not even an aspirin). Ashley and Caleb have never been vaccinated or have received flu shots, and are rarely sick thanks to Chiropractic adjustments which have strengthened and optimized immune systems. On certain week nights and Saturday's mornings you can find her and her husband coaching little soccer and baseball at the Florence Family YMCA. Dr. Donna and her family attend and serve at Lamb's Chapel Christian Center, in Florence SC. Over the last 11 years they have served local Christian community needs as well as participated in building churches in Central America.
She is known by her patients and friends as sincere, understanding, thoughtful, and compassionate. These characteristics coupled by her extensive experience and success provide her patients with a unique doctor / patient experience.

Affiliation & Recognition
Voted Best Chiropractor in the Pee Dee 2001, runner up 2003, 2004
Member of the South Carolina Chiropractic Association
Member of Grace Home School Association
Member of Humane Society
Contributing author for The Seminole Chronicle, Seminole County Women's Magazine,
Coaches Soccer and Baseball at Florence YMCA
Guest health speaker in corporate business as well as city/county events
Continuing Education:

Gentle Chiropractic Adjustments using and Activator and Arthrostim techniques
Multi Physio Therapy techniques and therapies
Veterinary Orthopedic Manipulation (VOM)-- Animal adjusting technology
Pulsating Electro Magnetic Field Technique
Nutritional and Natural Medicine solutions for everyday aliments.
And much more

Practitioner Spotlight - Donna Klucharich, D.C.
Submitted by Dr. Frank King on July 30th, 2014
(Owner & Founder of King Bio)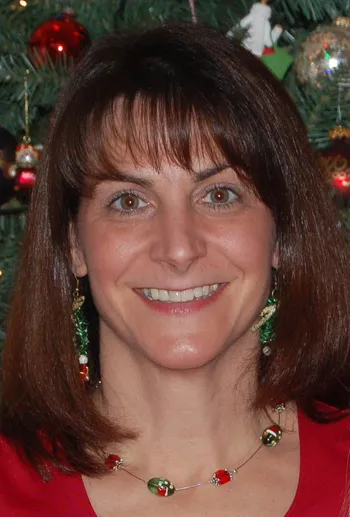 In addition to having a husband and two children, Dr. Donna Klucharich has a busy health care practice. Known to her patients simply as "Dr. Donna," she looks too young to have been in practice for 26 years.
As a teen athlete, she was passionate about living an active, healthy lifestyle. Immediately after high school, she decided to become a chiropractor to align her work with her ideals.
You can hear the enthusiasm in Dr. Donna's voice as she describes her career journey.
"When you first graduate, you follow exactly what you were taught without branching out much. But after working with my first couple of hundred patients, I began to expand my philosophy of how to best help my patients," she said.
She started using classical homeopathy (one remedy, one potency) in 2002 as she began her family. She saw firsthand how much it improved their health. But she found classical homeopathy had its limitations…
Her daughter had a touch of eczema, which Dr. Donna tried, unsuccessfully, for four years to heal using classical homeopathy.
She was first introduced to our SafeCareRx product line by a naturopath that visited her office. From there, she was inspired to attend one of our educational healing seminars, and the experience changed her practice.
"I was absolutely flabbergasted!" Dr. Donna said. "I was so blown away and excited by Dr. King's contemporary homeopathic approach I could hardly breathe. Finally, I had found answers that would help my patients more than I could have previously. Natural medicine doesn't just cover up symptoms but gets at the source," she said.
Her son used to get frequent ear infections from swimming. The SafeCareRx Earache Relief and Bactero Reliever formulas made those discomforts a thing of the past. "The Skin Irritations & Itch Relief and Constitutional Enhancer knocked out my daughter's eczema for good," she said.
She also lists patient testimonials regarding their success using SafeCareRx formulas on her website, www.doctordonnaK.com.
"My health philosophy," Dr. Donna said, "is that the only way to achieve good health is through natural methods, and it has to come from the inside out. Now, the focus of my practice is on whole-body healing. It's not a sprint, but a journey."
"I noticed that treating patients has become harder in the past 3-4 years than it was even 10 years ago," Dr. Donna said. "I feel it's partially due to the sad deterioration of our food supply and dietary choices. But beyond that, I feel it's due to the increase of all of our electronics, and the changes they are causing on a cellular level. Our cells are being bombarded with electronic fields. We can have a healthy or a sickly environment. It's an overlooked factor in health care," she said.
"As healthcare professionals, we have this [SafeCareRx] prescription-strength medicine available to us. I feel strongly that we have a responsibility to use our license to reach the many people who need our help, especially with Obamacare on the horizon. We need to get the word out that helpful alternatives exist," she concluded.
I am so inspired by Dr. Donna and her family. They have applied the full complement of health principles, 100% walking the talk, and are such glowing examples of what living a healthy life can do. Even her children are amazing, as I've seen them sitting in our seminars over the years, absorbing what is said. This family has propelled themselves to the highest levels of health and abundant life in all ways, and it's an absolute joy, privilege and inspiration to know them.